Shawn is a good buddy of Casey's, spanning 20 years.
He expressed that he wanted to hike the PCT.
Due to unfortunate mental health issues, he committed suicide in 2020.
I'm asking people to carry photos that I will be handing out and take selfies, etc., with the picture and tag on social media or email me.
---
Who is Shawn?
Shawn was a good friend who entered my life in 2002 and left the physical world in 2020. We were work buddies in our 20s, and we would have beers and play pool every chance we'd get after work. Shawn was the pool master, and I tagged along because I enjoyed hitting balls.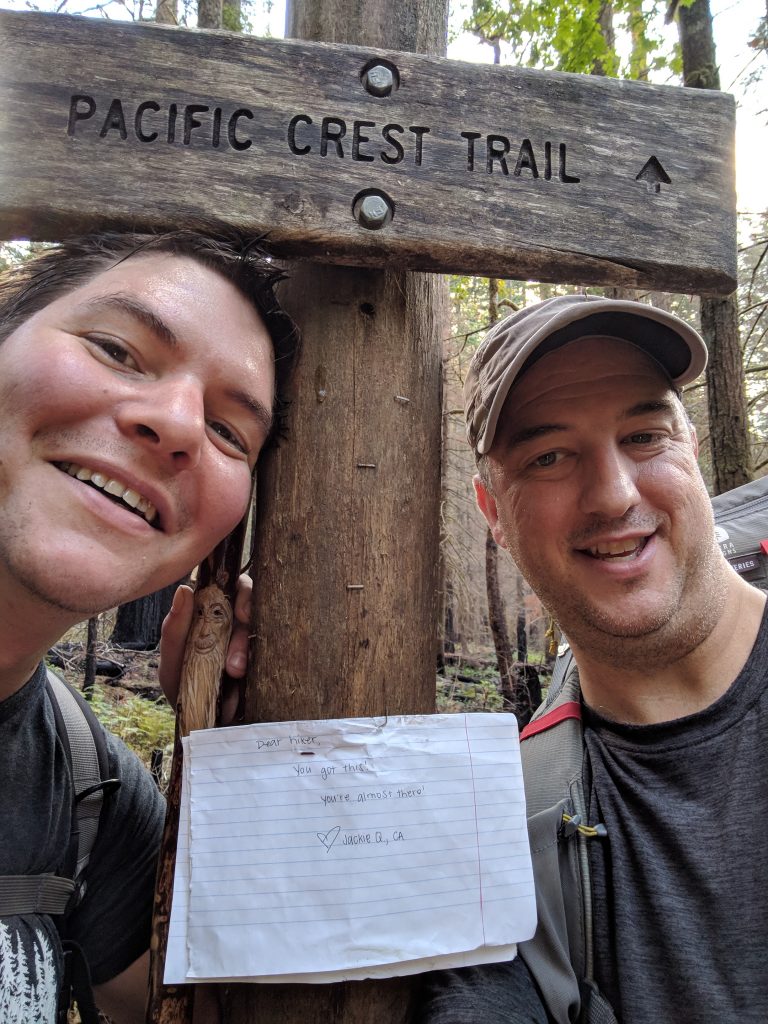 As time passed, we went our separate ways but maintained contact. In 2017, I heard that he hiked and bushwhacked through Oregon's closed and unfinished Salmonberry Trail.
As someone re-entering the backpacking world, I contacted him to go on a trip together. The photos that you see on this page are from that trip. Unfortunately, we could only go on one, but it's a trip that will forever be in my heart.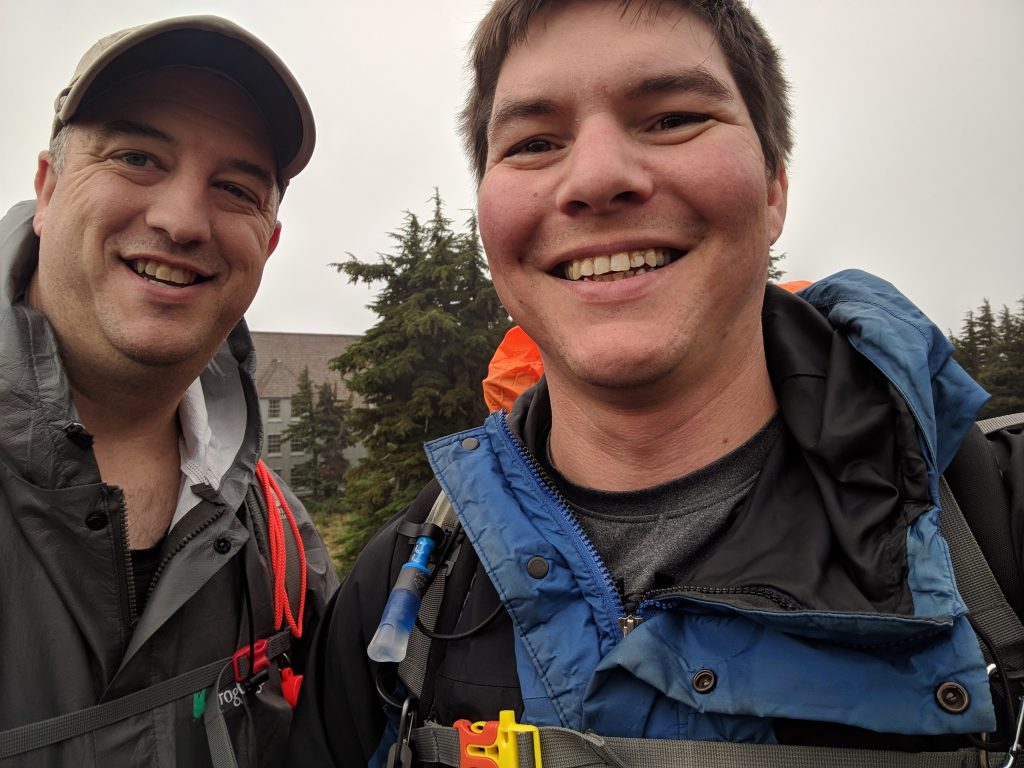 On a stormy winter night, he called me up to talk about a trip we were planning for Summer 2020; he was pretty stoked and mentioned that he would love to hike the Pacific Crest Trail, thinking he could do it in three months. I was incredulous as the trail typically takes 4-5 months and sometimes six. But I listened to what he had to say, as boisterous and confident as ever.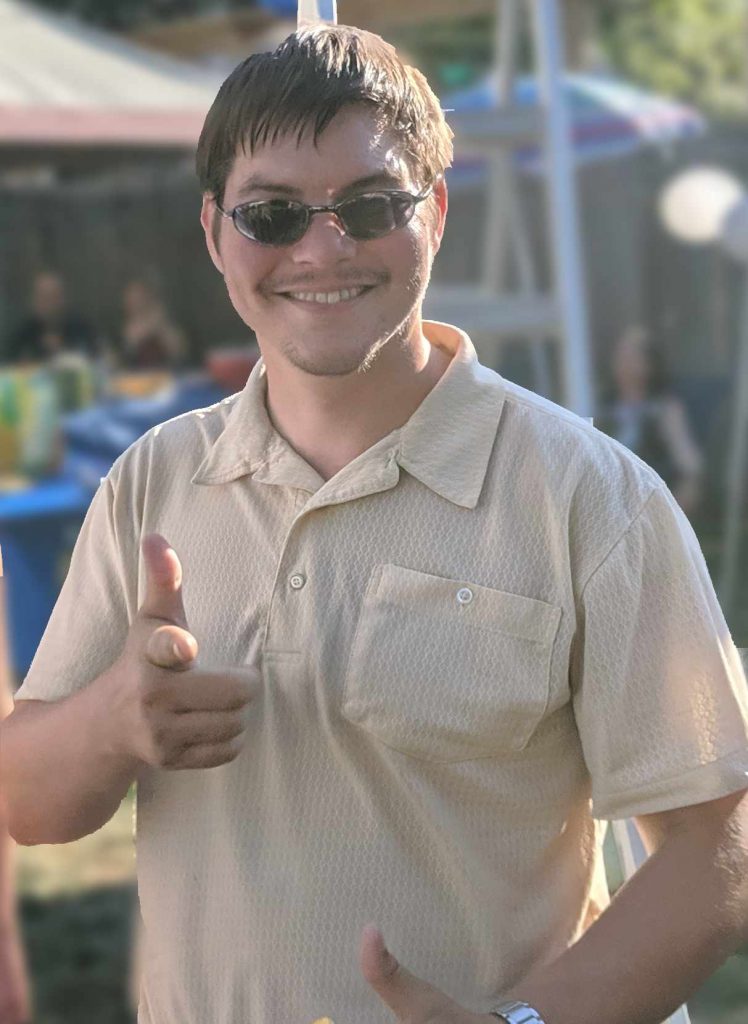 Shawn suffered from mental illness and committed suicide in 2020. He will forever be in my heart and my future adventures.
Who am I?
I'm assuming you came directly to this link, so Hi, I'm Casey, and I'm hiking the PCT in 2024. I aim to get as far as possible in 100 days; ironically, it's similar to Shawn's original goal.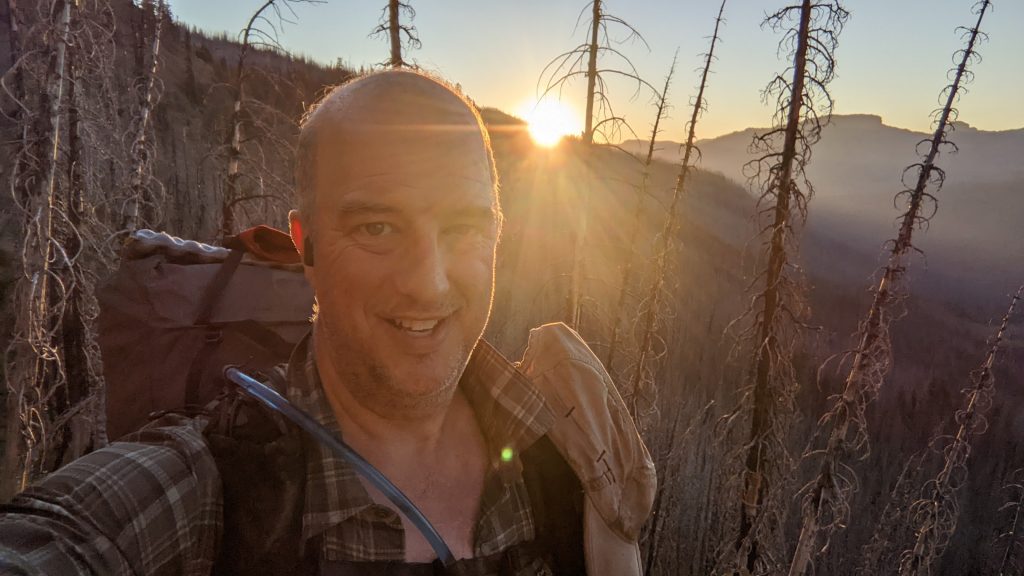 The Project
I will periodically pass out Shawn's photos throughout my PCT thru-hike attempt in 2024.
The idea is for Shawn's photo to travel from Campo, CA, to the Canadian Border. Along the way, people who carry his photo are encouraged to take photos or videos and then post them to Instagram or email them directly to me.
The idea is to share the journey with as many people as possible. To have the photo seemingly hike the trail, meeting fellow hikers and learning about each other.
Stories of overcoming mental health issues or how this project may have impacted you are encouraged.
In the end, I hope to be able to put together a pct journey of Shawn virtually hiking the trail.
This project was inspired by the 2016 film Pauls Boots.
I received a photo, now what?
Take photos or videos of Shawn in front of epic views, flowers, water, etc., or take a selfie with him! There is no limit; do as much or as little as you want.

Post photos or video
Instagram – #ShawnsPhoto, #ShawnsAdventures
tag me! @chasing.the.alpenglow
Email: shawnsphoto@gmail.com

Next
Pass the photo to someone else so that they can share their journey with him; let's see him get to the Northern Terminus!

Backstory
www.chasingthealpenglow.com/shawns-adventures
Shawn was a good friend of mine for 20 years. He was a father and suffered from mental health issues. Sadly, he took his life in February 2020.